Seared Ahi Tuna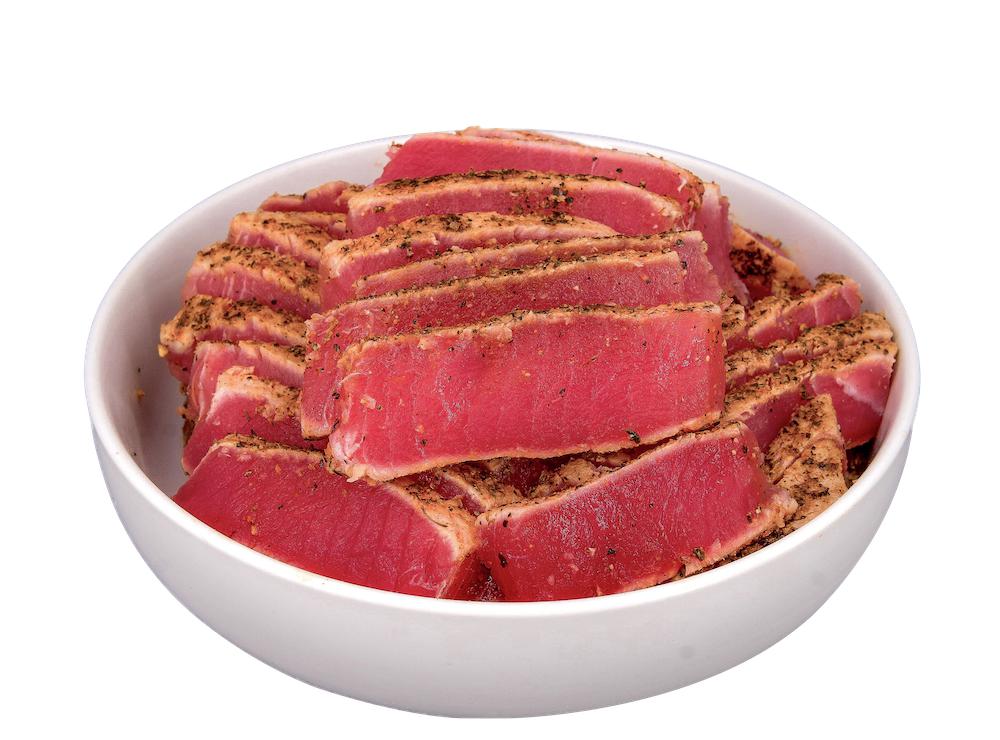 For meals like this and more
Available in (16 oz) or (24 oz) Bulk Sizes:
This type of fish boasts one of the most delicious tastes of them all. If you are a fan of chunky, steak-like, hearty, and wholesome fish- then this protein booster is going to be your go-to choice of food!
Our wild-caught, sashimi-grade Ahi Tuna is a taste temptation; we keep it simple and light with fresh lemon and a course pepper crusting. It islightly seared on the outside, leaving the inside tender. This style is known as"seared rare".
Nutrition Facts:
Calories:220 | Protein: 50g | Carbs: 0g |
Fat
: 1g
Based on 6oz. Serving