Cajun Shrimp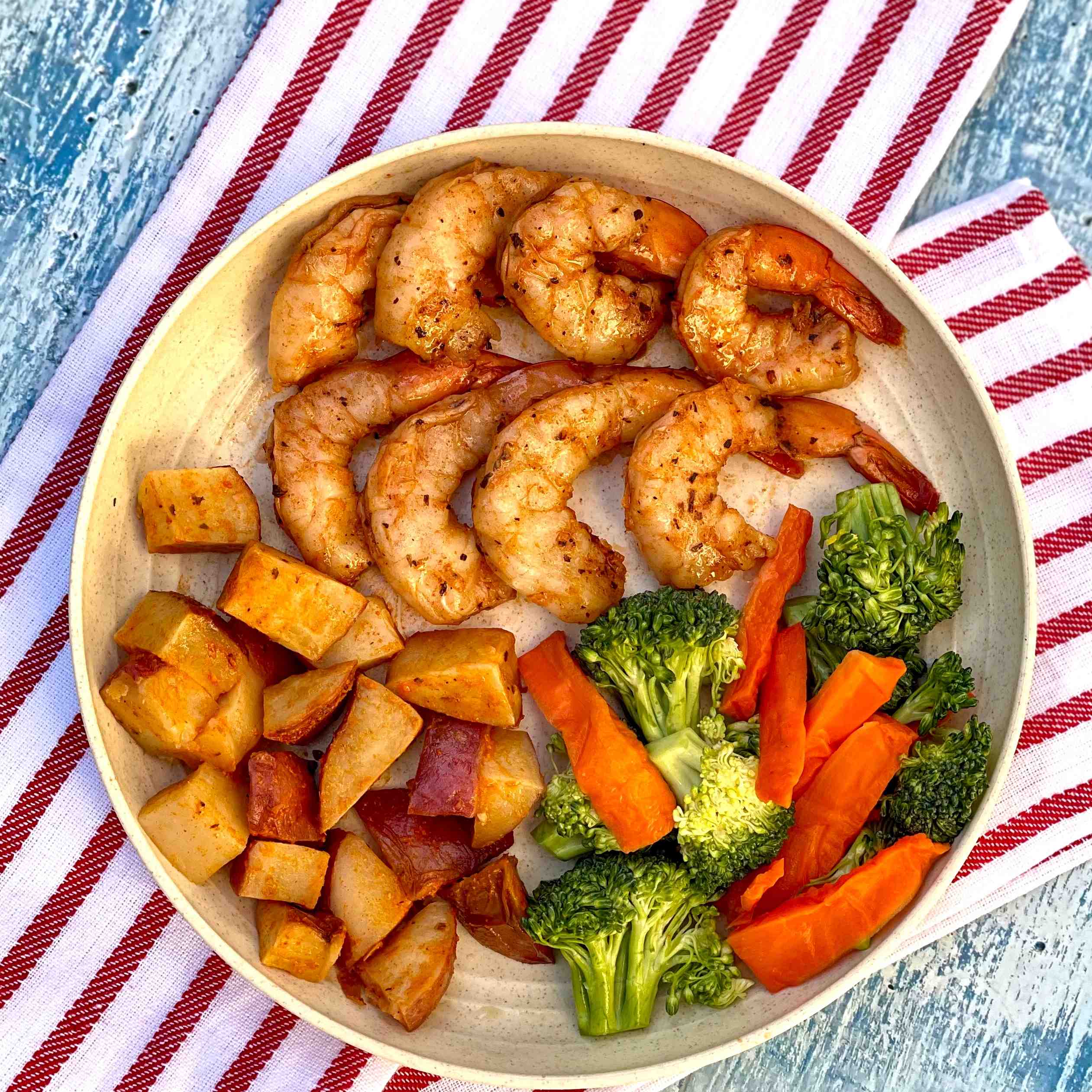 358.5 cal
For meals like this and more
If you're looking for a protein-packed seafood option to start lunch with then you need to try this Cajun Shrimp!

Cajun Shimp is revered as one of the most beneficial seafood items you can eat as it's packed with quality protein, Omega Fatty Acids, and other rich minerals that are great for heart health.
The Cajun seasoning provides the kick to this nutrient-packed shrimp you can enjoy with some rice on the side and steamed vegetables!
Benefits:
Great source of protein and Omega Fatty Acids
Known to lower cholesterol levels
High in Astaxanthin which lowers the risk of cancer
Contains selenium which helps your body regenerate from injury
Fuel your body with our premium Cajun Shrimp and
order yours today!
Ingredients In This Meal
Bean
Onion
Pepper
Rice
Sauce
Shrimp
Tomato
Nutrition Per Serving
Per serving

Nutritional info may vary slightly by time of delivery.
View full details