Chicken Ceasar Salad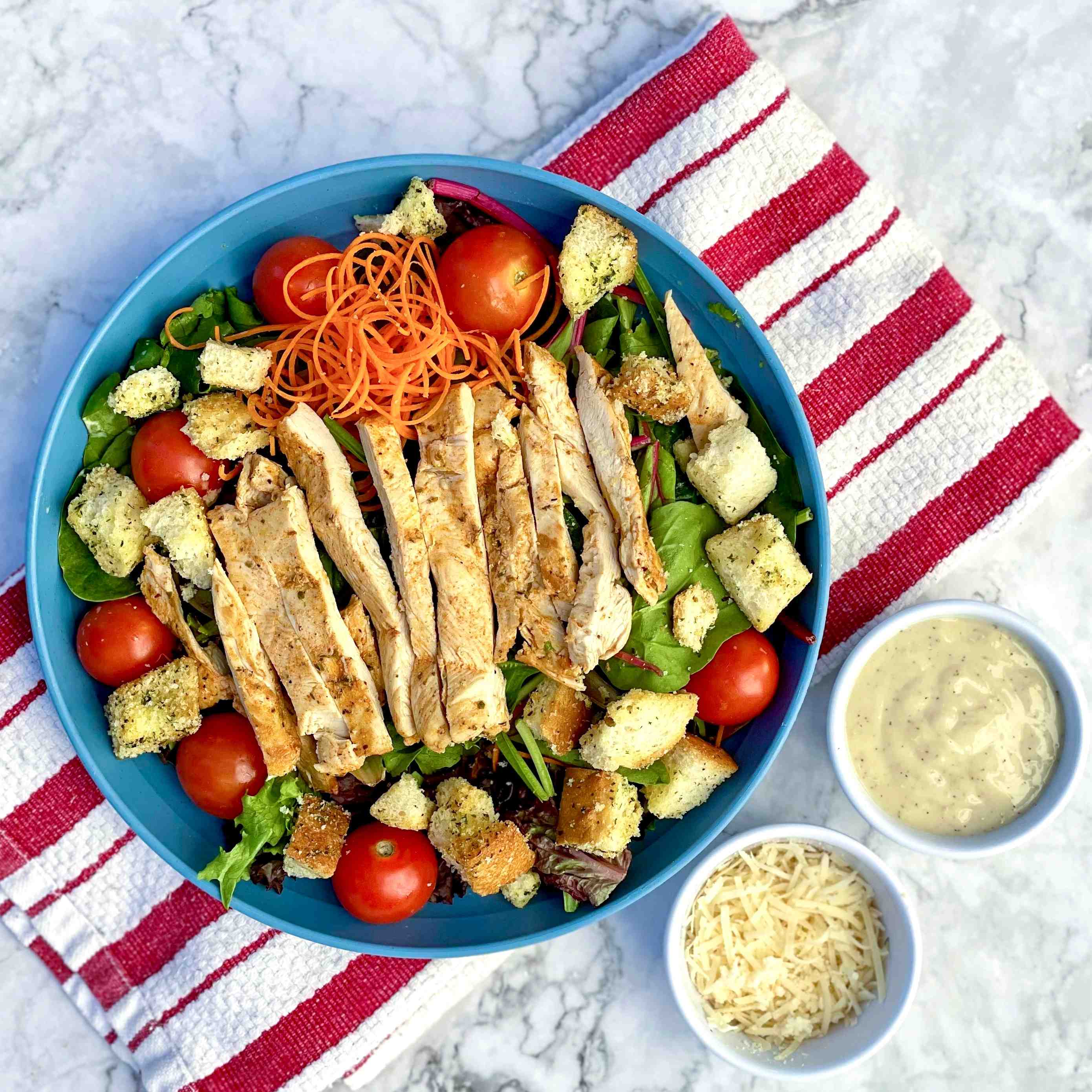 215.6 cal
For meals like this and more
A crunchy, mouth-watering Chicken Ceaser salad with all the micronutrients and macronutrients needed for a fresh start in the afternoon. Cooked chicken breast, dark greens, and stringed carrots top off this tasty delight.
You can make this Chicken Ceaser salad a quick lunch meal as it provides sustaining fuel and anti-oxidants that help aid in digestion too.
There's no better way to satisfy hunger and feed your body key ingredients needed daily like our Ceaser Salads!
Benefits:
Great source for anti-oxidants and fiber
Cooked chicken is a great source of protein 
Low cholesterol meal that satisfies your hunger
Can be a substitute meal to aid in weight loss
Enjoy lunch with the boost of tasty Chicken Ceaser Salads and

order yours today!
Ingredients In This Meal
Carrot
Cheese
Chicken
Crouton
Dressing
Lettuce
Nutrition Per Serving
Per serving

Nutritional info may vary slightly by time of delivery.
View full details