Chicken Teriyaki Bowl
with Mashed Cauliflower & Toasted Almond Green Beans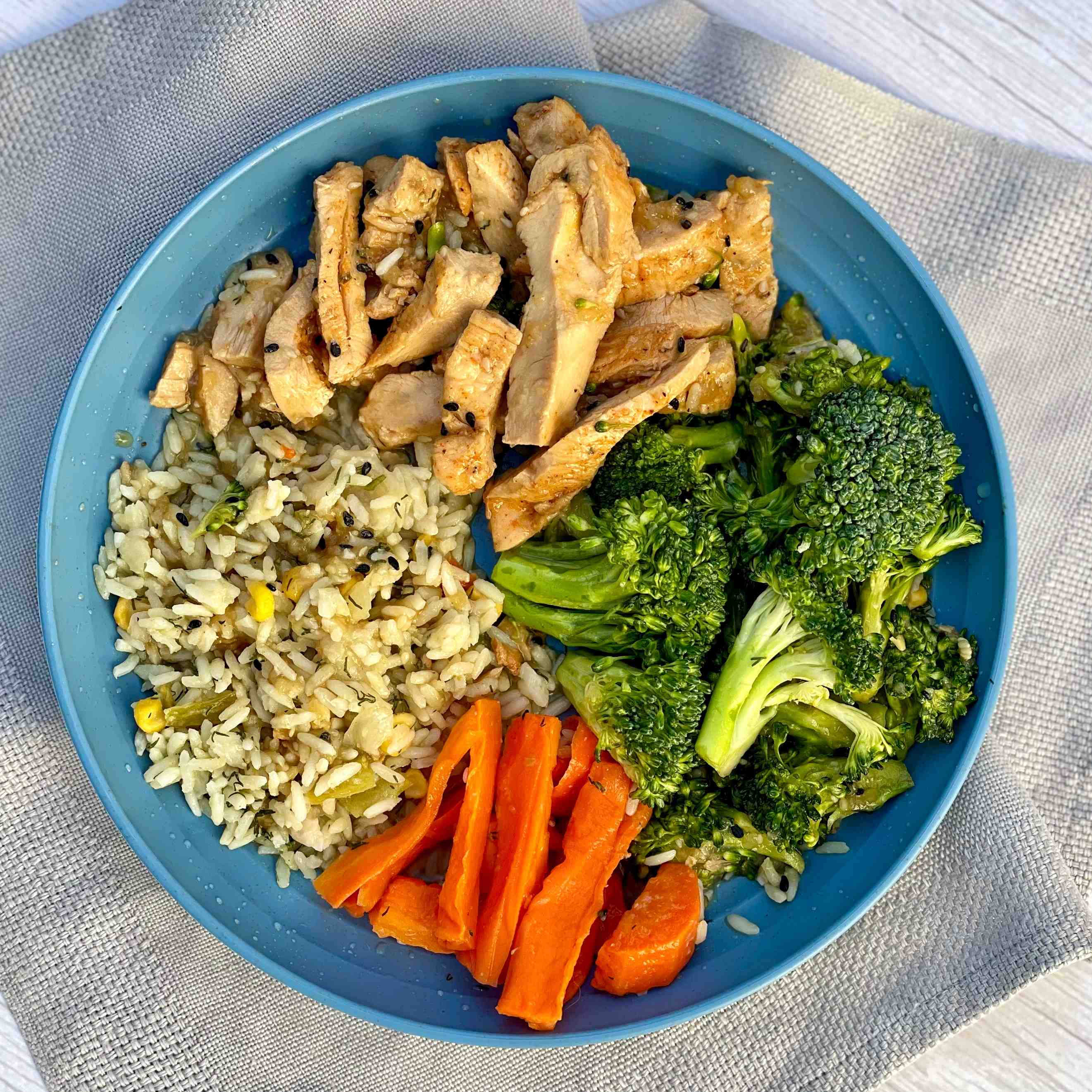 606.92 cal
For meals like this and more
Panda Express has nothing on our Chicken Teriyaki Bowl. You call them authentic? Then you're going to love the rich zesty sweet flavor of this protein-packed meal.
High-quality chicken cooked and seasoned to perfection with your choice of sides like steamed broccoli, green beans, sauteed mushrooms, or red roasted potatoes makes this entree a feast great for one.
You'll find the rich tender texture of the chicken to be nothing short of mouth-watering savory-good from start to finish!
Benefits:
Tenderized chicken that falls apart in your mouth
High protein meal that makes a great lunch entree 
Vitamin-rich and antioxidant-packed sides to pick from 
Enjoy lunch at home or on the go with our savory Chicken Teriyaki Bowl and

order yours today!
Ingredients In This Meal
Broccoli
Chicken
Potato
Rice
Sauce
Nutrition Per Serving
Per serving

Nutritional info may vary slightly by time of delivery.
View full details