Gazpacho Chicken Salad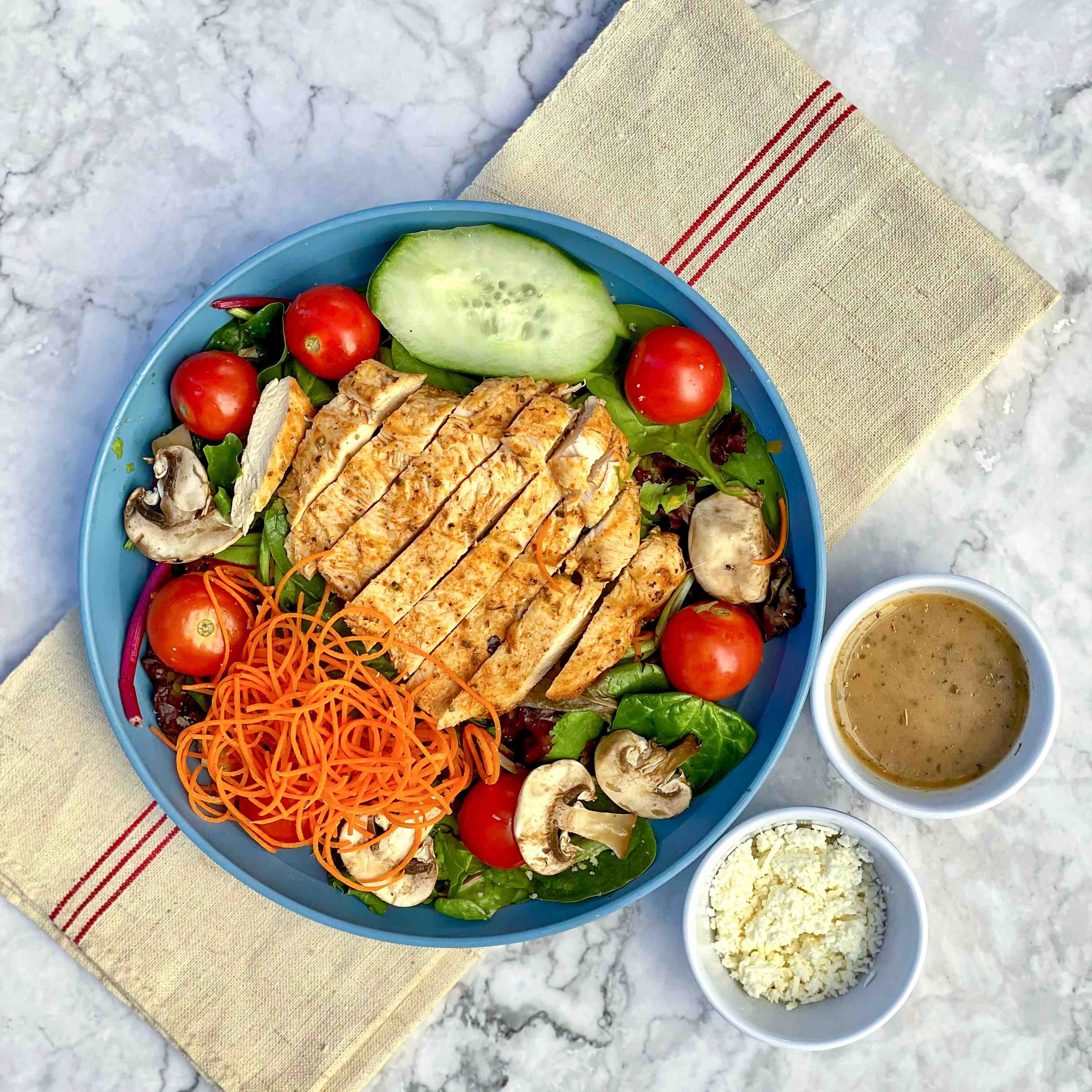 441.15 cal
For meals like this and more
Energize yourself at lunch with our Gazpacho Chicken Salad! This is the perfect salad to fight lethargic moods and keep you up and active for hours.
Scallions should be a staple in everyone's diet. They contain Vitamins B2 which helps with energy production and Vitamin C which is great for boosting your immune system.
Also included in this salad powerhouse are cucumbers, Roma tomatoes, basil, mushrooms, mixed greens, and our one-and-only homemade balsamic vinaigrette!
Benefits:
High in Vitamin B2 which aids in energy production 
Immune-boosting salad full of rich antioxidants
A low-calorie meal that helps you keep the pounds off
Stay mentally sharp and energized after eating our Gazpacho Chicken Salad and order yours online today!
Ingredients In This Meal
Basil
Cheese
Chicken
Cucumber
Dressing
Mushroom
Onion
Salad mix
Tomato
Nutrition Per Serving
Per serving

Nutritional info may vary slightly by time of delivery.
View full details