Mongolian Beef & Broccoli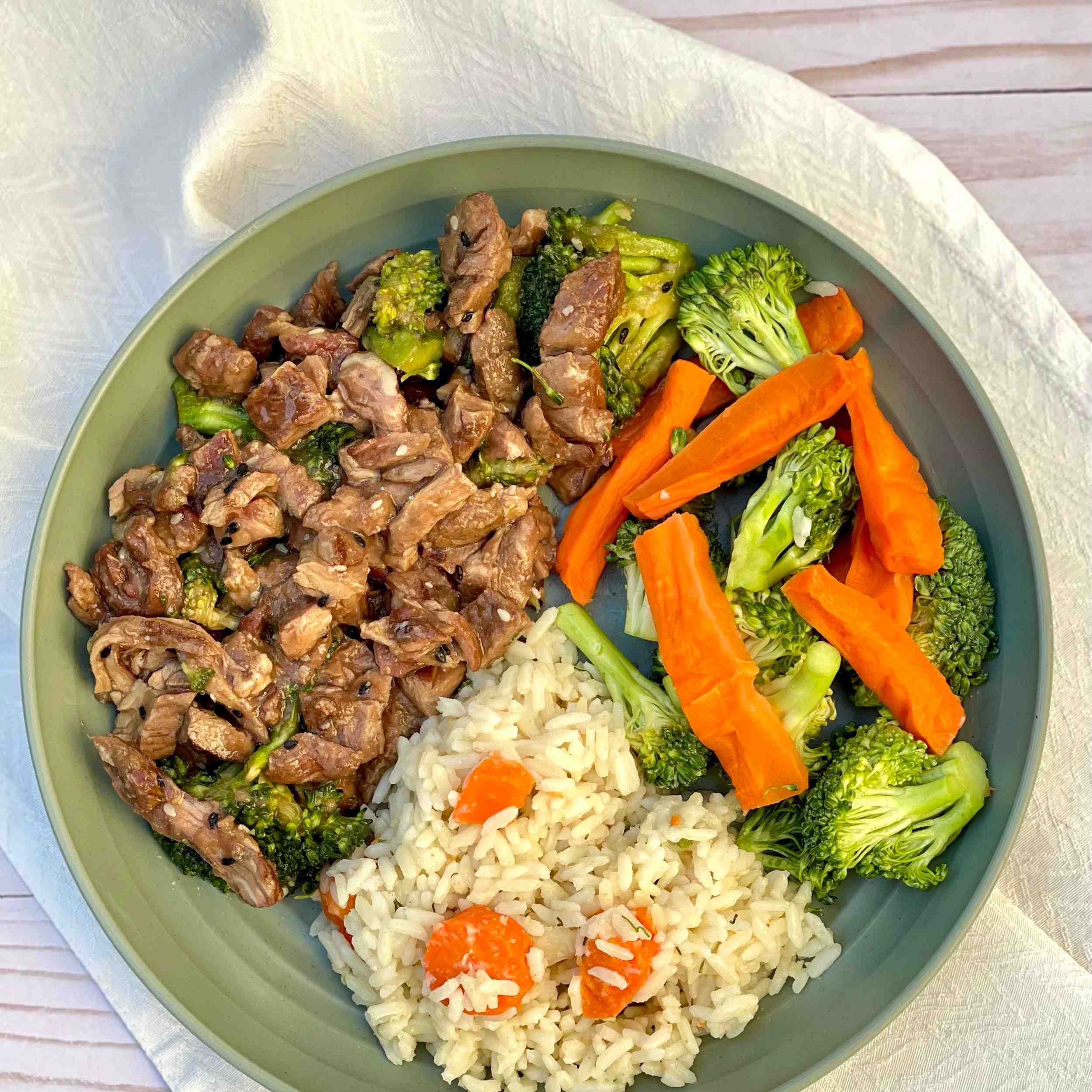 721.34 cal
For meals like this and more
Make dinner packed with protein and flavor when indulging in our Mongolian Beef and Broccoli! When heated, the fresh smell of our glazed Mongolian beef will throw your sense into a whirlwind of surprises.
Mongolian beef is a tremendous source of protein and iron which helps you retain muscle, strength, and high functioning heart health. 
You can pick from a variety of sides like our cooked green beans, roasted zucchinis, southwest rice, sauteed mushrooms, and plenty of other vitamin-rich options!
Benefits:
Tremendous source of protein and iron
Packed with nutrients like Vitamin B12 and Foliate 
Variety of supreme green sides to pick from 
Makes a great lunch or dinner entree for one person
Pack on mass and fuel your body with our Mongolian Beef & Broccoli and order yours today!
Ingredients In This Meal
Beef
Broccoli
Potato
Rice
Sauce
Nutrition Per Serving
Per serving

Nutritional info may vary slightly by time of delivery.
View full details