Pot Roast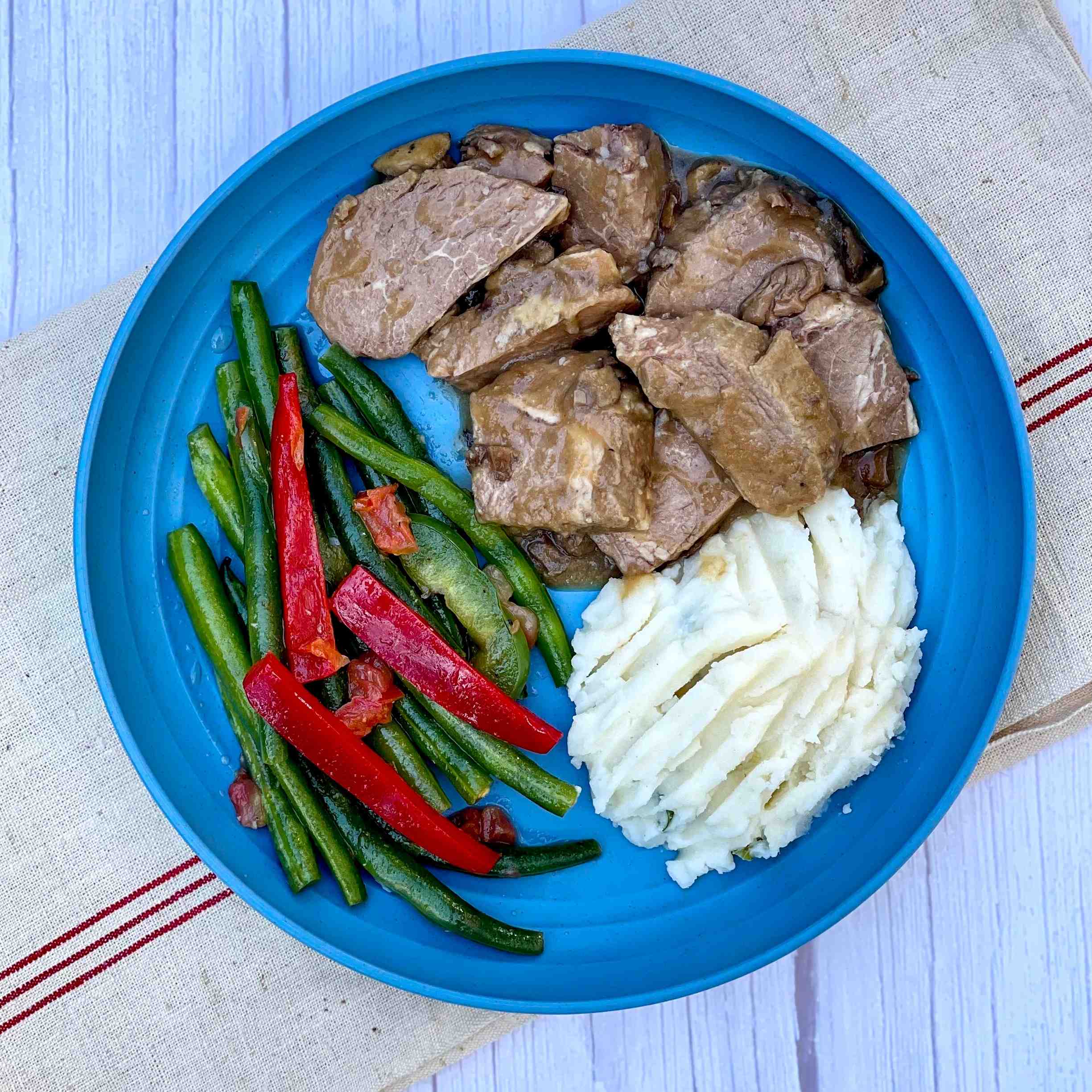 For meals like this and more
Enjoy the smoky flavor of our Pot Roast and you'll be leaving the dinner table fully satisfied. If the sound of slow-cooked tri-tip smothered in mushroom gravy doesn't get your heart rate up just a tad, then we don't know what will!
Jokes aside, the premium smoky tri-tip provides you quality protein that just leaves your mouth begging for more. Pair one of our several sides like green beans, carrots, roasted zucchini, sauteed bell peppers, with the Pot Roast and dinner will feel like your back at Mom's house.
This meal isn't too overbearing on the stomach so you'll feel full without a heavy belly to bring down your energy levels!
Benefits:
Low in fat and high in protein making it a great lunch or dinner entree
Pick from several different vegetable sides to pair with the Pot Roast
Dense with Vitamins B 
Make dinner or lunch exciting and savory with our Pot Roast and

order yours today!